I know it's been a couple weeks since I've posted anything to my blog. I apologize for not keeping in touch with you, as my valued reader. But this topic has such an impact on all of our lives I wanted – no, I needed – to take my time and prayerfully make sure that what I tell you is strictly from the Bible. This mini-series could have been titled "What does the Bible say about addiction?" but it's important that we understand we are all addicted to something no matter how "good" we think we are. Yes even me and you.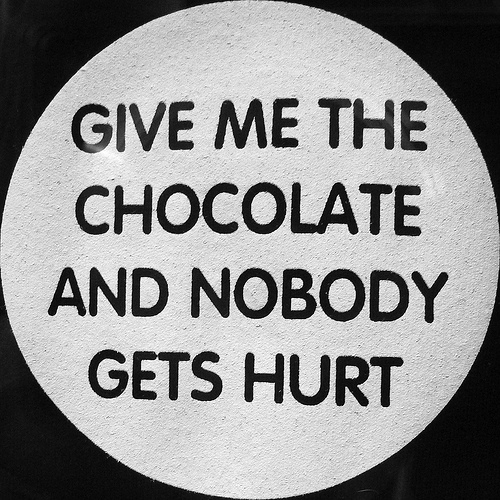 Every single one of us is addicted to something. There are so many opportunities in this world to be consumed by something that I find it impossible to avoid an addiction. Yes, drugs and alcohol can be addictions, of course. But I'm not just talking about those. I'm talking about that one little thing in your life. You know, it captivates your attention and is constantly consuming your thoughts. It may be something as innocent as Candy Crush or even something that is considered positive like exercise or financial success. It could be  something your friends all tease you about or a secret only you know about.
Whatever your addiction is, we've all got one; maybe even more than one. I've got a problem with addiction and so do you. So what do we do about it? First, we need to call our addiction by it's real name: sin.
You shall have no other gods before Me. You shall not make for yourself a carved image—any likeness of anything that is in heaven above, or that is in the earth beneath, or that is in the water under the earth; you shall not bow down to them nor serve them. For I, the Lord your God, am a jealous God, visiting the iniquity of the fathers upon the children to the third and fourth generations of those who hate Me. – Exodus 20:3-5 (NKJV)
Sin, really? My addiction to a so-called "god" in my life? Yes.  In the Bible verses above God commands us not to make anything more important than Him. To disobey God is a sin. That's what the Bible says. Addiction is sin. Period.
Breaking Free from Sin
We've established that we all have an addiction problem that consumes our attention so much that we know it is wrong. Addictions make us feel guilty because they are a sinful. Realizing that addiction is sin is step 1 to freedom from addiction. Think about the last time you gave into your addiction. After it was all over and you were reflecting on the time spent on that addiction, how did you feel? Did you feel guilt, a desire to change, like you wasted time that you'll never regain, or maybe you felt trapped like you'll never be "free" from this "problem"? Maybe you felt that you weren't doing anything wrong but there was still guilt for ignoring things that you should've been doing instead. It's possible you didn't even realize it was wrong until you stopped to think about it just now. Whatever the case, the Holy Spirit is working in your life when that happens.
And when [the Holy Spirit] has come, He will convict the world of sin, … because they do not believe in [God]; John 16:8-11 (NKJV) paraphrased (emphasis added)
An addiction that plagues your heart is a sin that must be dealt with. Deal with that sin before it's too late. How does the Bible say to deal with it? Confess it to God and He will forgive you.
If we say that we have no sin, we deceive ourselves, and the truth is not in us. If we confess our sins, He is faithful and just to forgive us our sins and to cleanse us from all unrighteousness. If we say that we have not sinned, we make Him a liar, and His word is not in us. I John 1:8-10 (NKJV) (emphasis added)
Confessing our sinful addiction to God is the second step to being free from addiction. With sin out of the way we are now able to communicate with a Holy God and He will cleanse our heart of sin.
Why should we confess our sins?
The Bible says that the consequence of sin is death. That's a fancy way of saying: spiritual separation from The Holy God.
For the wages of sin is [spiritual] death, but the gift of God is eternal life in Christ Jesus our Lord. – Romans 6:23 (NKJV) (emphasis added)
You may be thinking: "What's the big deal about 'separation from God'? I don't like all His rules anyway." There's one major problem here: Being separated from God means no entry into Heaven. Also there is only one way to Heaven: Jesus.
Jesus said to him, "I am the [only] way, the truth, and the [spiritual] life. No one comes to the Father [in Heaven] except through Me. – John 14:6 (NKJV) (emphasis added)
Jesus Christ died for my sins and yours. He paid that price of death, on behalf of our sins that we committed. Because of Him, we can be saved from our sin. All we have to do is believe:
that if you confess with your mouth the Lord Jesus and believe in your heart that God has raised Him from the dead, you will be saved. – Romans 10:9 (NKJV)
Confession of sin: The Final Step
Believing that Jesus Christ died for your sins and confessing your sins to God is the beginning of a personal relationship with Him. It is the final step toward freedom from sin and spiritual life through Jesus Christ. If you haven't taken these first steps toward God I would urge you to do so now. I'd be happy to help, just click my twitter icon near the top of this page and send me a private message. If you have already been born again, praise God! Leave a comment below so we can rejoice together! However, God is not done transforming you. He has a new objective for you now which I will cover in part 2 of this topic so stay tuned!