Page vs post is one of the basic concepts of using WordPress. So what are they? What is the difference between page vs post?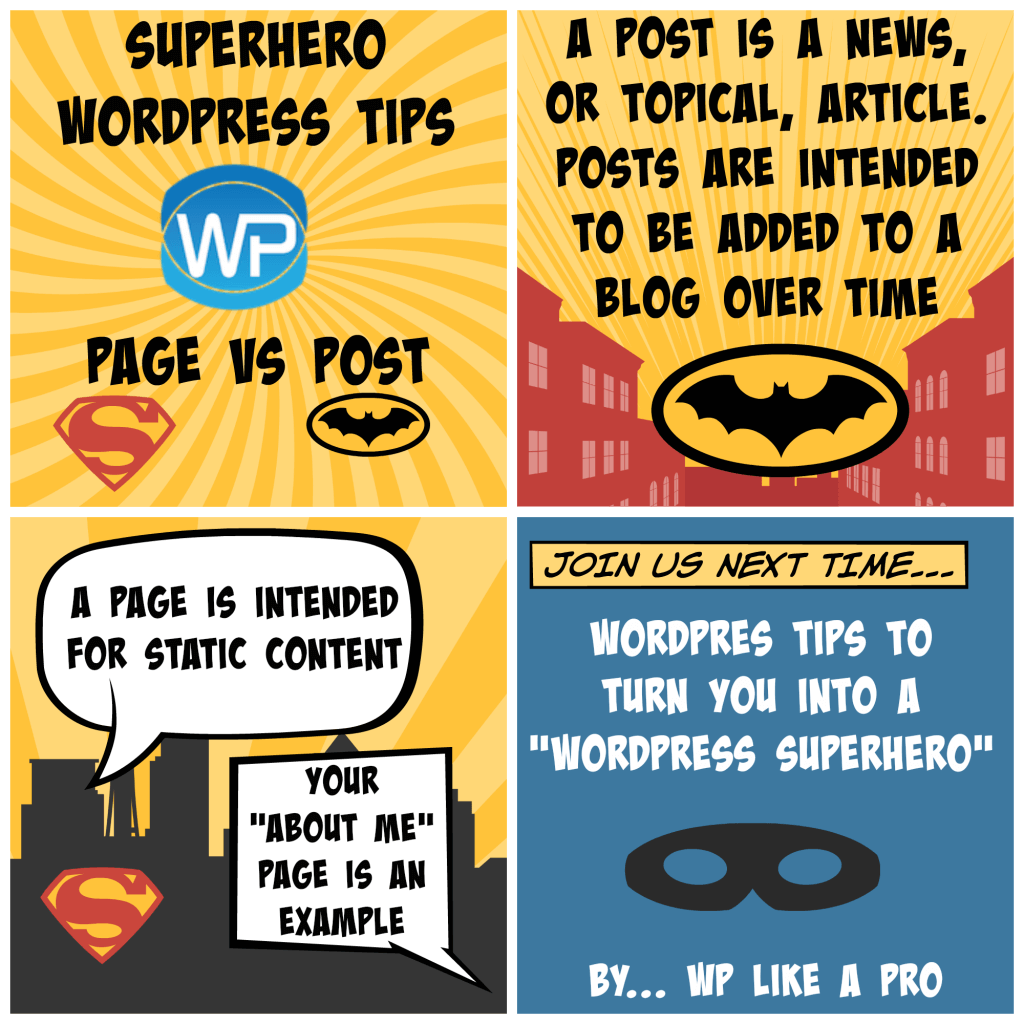 Page VS Post: What is a Page?
A page, in WordPress, is a webpage on your website that is intended for static content. What I mean by that is content that rarely changes. This could be your "About Me" page. It could also be a page used by a plugin to perform an action, such as logging members into your website or accepting payment from your customers or even run a forum on your website.
Page VS Post: What is a Post?
While a post contains many of the same pieces as a page – like a title, body, feature image, categories and tags – the posts serve a completely different purpose in WordPress. A post is intended to be used for news, topical information, or time-based content. Unlike pages, posts are not meant to all be written prior to a blog's launch. Posts are meant to be added to the website over time and are displayed in a list together (with the newest post at the top and the oldest post at the bottom of the list).
Conclusion
Knowing the difference between a page vs post is a basic concept in WordPress. Without understanding the difference, WordPress can seem very complex and even overwhelming. Hopefully you've found this comic informative, and entertaining. Leave a comment and let me know some other basic concepts you feel are important to understanding WordPress, I'd love to know how your journey toward SuperHero status is progressing!