I've enjoyed all the cool experiences of starting my own blog. It's been fun. But up to this point I've been blogging for free on WordPress.com. Hosting this blog on WordPress.com was convenient in many ways but I had to play by their rules which had some limitations of their own. For this reason I've decided to move on. Don't get me wrong; WordPress.com has been great! It's just that these limitations, among others, are holding me back.
Technically, my new blog will still be powered by Word Press. But my new blog will be in my own space and I will have more freedom to make it unique to me on the web thanks to WordPress.org. Confused? That's ok. If you're interested in the dirty details, just sit tight. I will be going over those details in the future. For now, the important thing to remember is that my blog will no longer be at chrisnesbit.wordpress.com. If you want to keep reading about my experiences and tricks/tips in the future, you'll find me at ChrisANesbit.com.
If you've already subscribed to my blog, you have nothing to worry about. You will start getting updates from my new blog soon. If you haven't though, please go over to ChrisANesbit.com and subscribe now so you don't miss out on my experiences with my God, family, and technology! I'm excited to take things to the next level as I share my experiences with the world!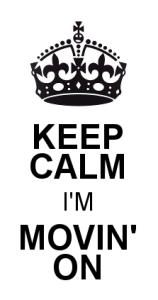 Visit my new space at ChrisANesbit.com!