Install a Plugin in WordPress
Knowing how to install a plugin in WordPress is important for bloggers to know how to do. WordPress is a very flexible platform and plugins are used to add specific functions (superpowers, if you will) to your blog.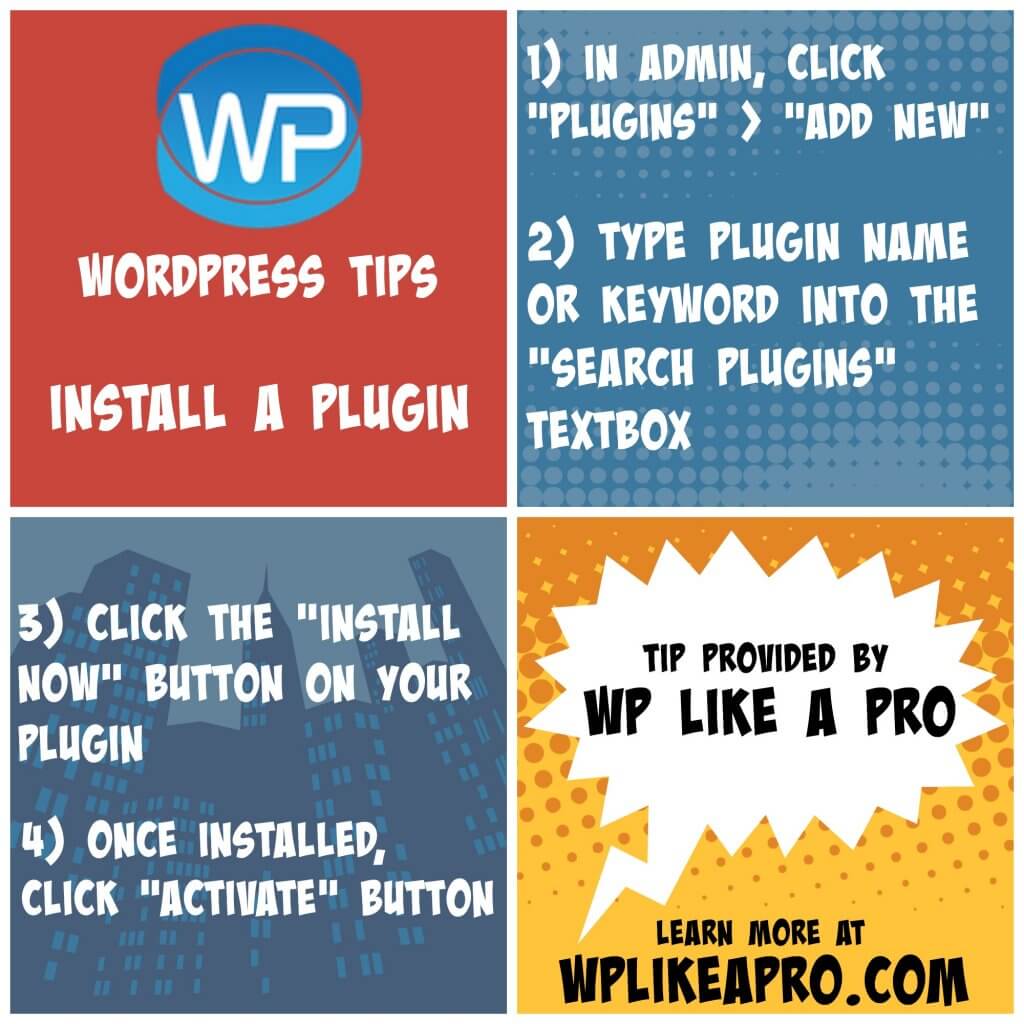 Train your inner WordPress SuperHero by reading more helpful, WordPress related, comics at chrisanesbit.com/topic/comics.