One of the best ways to make your blog more interesting is to insert images into your posts. Sometimes a fun image can be a great way to grab your reader's attention and draw them in. Or maybe you want an image that samples your work to your reader. WordPress gives several ways to insert images into your posts, whatever type of image you may want to add to your post.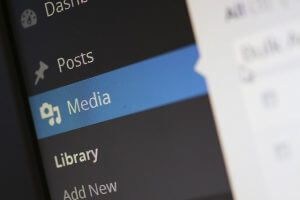 There are also a lot of options to customize for each image. And the cool thing is, this all works on WordPress pages and custom post types as well so you only have to learn this once! Isn't that great?
How to Insert Images into a WordPress Post
There's basically two ways to insert images directly into a WordPress post. The easiest way is to drag-n-drop the image over the post editor exactly where you want it to show. WordPress will open the Add Media popup and upload your image – filling in some default options.
You can also drag-n-drop images onto any portion of the Media Library popup to upload them and click the blue "Insert into Post" button to place them wherever the last location of your cursor was in the post editor. You can drag-n-drop multiple images using this method.
Sometimes I'm not sure where I want to put the image in my post but I might use it. I can still upload the image by clicking the "Add Media" button above the post editor. Of course, you can drag-n-drop onto the "Add Media" popup to insert images. This is helpful since the "Add Media" popup will open to "Media Library" tab by default. But you can also go to the "Upload Files" tab and click the "Select Files" button. This upload method does allow you to select multiple images at once also.
Any images uploaded to WordPress from within a Post or Page will automatically be "attached" to it by default. This can be handy when setting some of the options for that image and the post it's attached to. It's worth noting here that an image does not have to be officially "attached" to a post for you to use it in that post.
How to Insert Images into the WordPress Media Library
The Media Library page, in the WordPress Admin, can also be used to upload images to WordPress. While this may be the most obvious place to go when uploading images, it will not automatically attach the image to a specific post, or page. Images can be attached, or detached, from a post later if you change your mind.
To insert images into the Media Library for later use you can click (or hover) on the "Media" Admin navigation item, then click on "Add New". you can also click the "Add New" button at the top of the "Media Library" Admin page. Whichever way you choose to get there, you will be presented with the "Upload New Media" page.
From the "Upload New Media" page you can insert images using either the "Select Files" button or the drag-n-drop method. Both options allow for multiple files to be uploaded at once. When the images start uploading on this screen you'll see each image name listed with a progress bar.
A Word of Caution
Do not navigate away from the current screen, while you insert images to WordPress, until all images say that they've completed. If you do, the upload will be cancelled and you'll have to start all over again.
Conclusion
Now that you know how to upload an image to WordPress your posts, and pages, will be so much more interesting! All you need now is a great place to find quality images that are relevant to your topic!
One of my favorite places to find free, quality, images for my blog is Pixaby (they have a WordPress plugin too).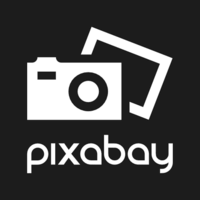 What is your favorite way to add images to WordPress? Do you have a favorite place to find images for free? Let me know in the comments, I'd love to hear about them!